Nick Power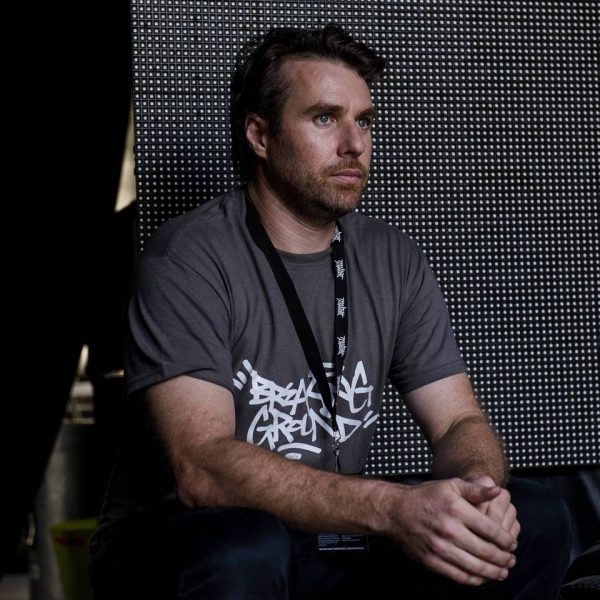 Nick Power is a leading Australian dance artist whose practise spans from remote Aboriginal communities in the desert to the stages of the most prestigious contemporary dance festivals in Europe. Self taught, he began dancing at 15 in Toowoomba, his hometown, learning moves by watching breakdance videos in slow motion. Relocating to Brisbane, he grew his skills and reputation in the hip hop scene through peer exchange, competing in dance battles, performing in nightclubs. By 2005 Nick had developed his skills to a level where he was recognised locally as a dancer, given opportunities to teach and perform through community organisations and regional dance festivals such as Stamping Ground.
It was through Stamping Ground that Nick was invited to work with Tracks Dance in 2005. He was guest choreographer on four Darwin Festival shows for Tracks, working with youth casts under the direction of David McMicken and Tim Newth. His involvement with tracks also took Nick to the remote Indigenous community of Lajamanu, Tanami Desert, NT. Nick was a collaborating choreographer on the Milpirri project in Lajamanu 2005 – 2015 creating six performances, working with community Elders through to the uninitiated youth.
Australia's pre-eminent physical theatre company, Stalker, commissioned Nick to create two works fusing Stalker's trademark stilt acrobatics with breakdance (Stiltbreak 2006, Elevate 2010). The shows toured throughout Australia, Europe, Hong Kong and Mexico. Nick's most recent work for Stalker (Compartmentalized) was a collaboration with Hong Kong based contemporary dance company Unlocked and premiered at the Chinese New Year Festival in Sydney 2014.
Nick was the founder and Artistic Director of Platform Hip Hop Festival presented and supported by Carriageworks from 2008 – 2012. A large scale event, the festival grew to run over 3 weeks becoming the largest hip hop festival in Australia. Each year the program featured dance battles, hip hop theatre shows, films and music, showcasing the local hip hop community alongside artists from around the world.
In 2012 Nick was the recipient of the prestigious Australia Council dance residency at the Cite International Des Arts in Paris. This residency, alongside his time in Lajamanu, inspired his first full length independent work – Cypher. Based on a hip hop dance ritual, the work premiered at Darwin Festival in 2014 and has since toured to major European dance festivals and throughout Australia including Sydney Festival, Sydney Opera House, Tanz Im August (Berlin) and URB Festival (Helsinki). Following this came Between Tiny Cities – a duet between a dancer from Darwin and a dancer from Phnom Penh, developed over three years through a cross cultural exchange between Australia and Cambodia.
It premiered at Dance Massive 2017 with seasons in Phnom Penh, Darwin Festival, APAM and Hong Kong Arts Festival. Further touring is confirmed to Asia and Europe in 2018, and in 2019 tours to Sydney Opera House, Arts Centre Melbourne and the Northern Territory (including Lajamanu) in 2019. The work was nominated for a Green Room Award and four Australian Dance Awards.